^
A new spin on comfort
From approx. 4 months up to 4 years
From 61 to 105 cm
0 - 18 kg
Why Choose Me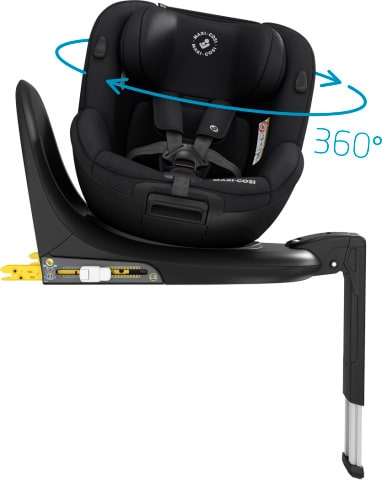 360° rotative seat
Easy 360° rotation with one click, for easy child placement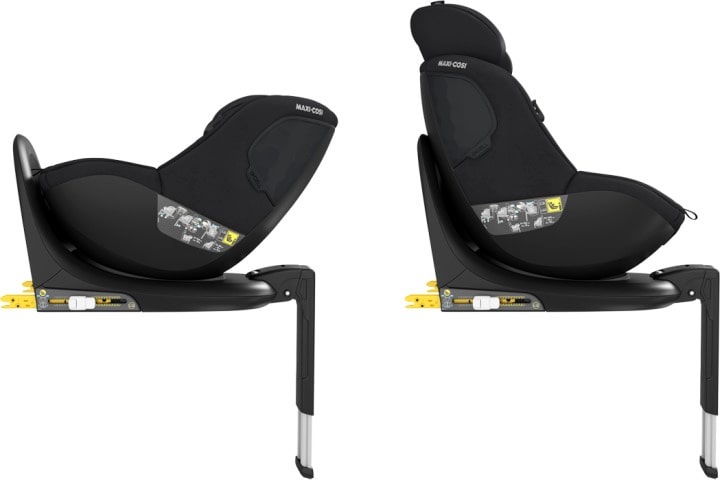 Rearward facing travelling till 4 years
Rearward-facing travel up to 105 cm (approx. 4 years) for enhanced protection of head and neck.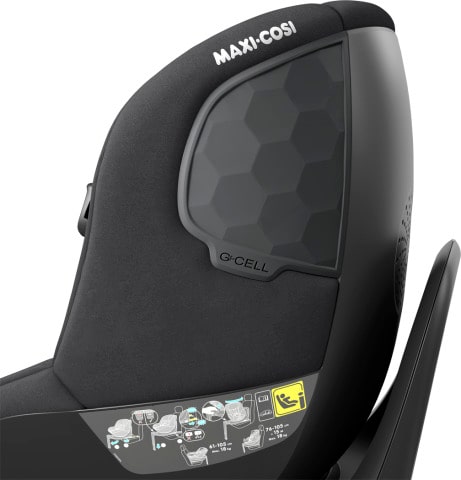 G-Cell technology
Hexagonal shaped cell structure technology provides protection, reducing the risk of injury in case of a harmful side-impact crash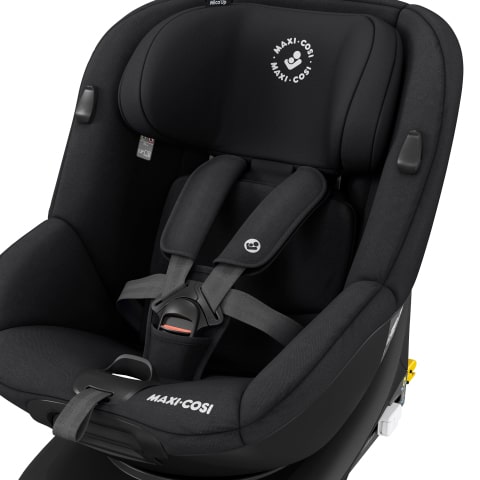 i-Size safety
Complies with the latest safety standards for additional safety
Product description
Placing your little one into a car seat has never been more relaxed with the 360° rotation capabilities of the Maxi-Cosi Mica Up. Installation with ISOFIX for ease of mind and compliant with i-Size safety standards, it allows you to rotate the car seat for easy placement of your toddler.
This rotating car seat makes each trip relaxed and hassle-free for both parent and child. The Mica Up can be reclined in each 360° position, so your little one is always comfortable. It can be used from approx. 4 months up to 4 years, in forward- and rearward-facing positions. For optimal peace of mind, we equipped the Mica Up with both i-Size safety – the latest and highest safety standards – and superior G-CELL technology.
Installation
Our rotating car seat, Mica Up, offers easy ISOFIX installation. And a convenient support leg provides stability even when your child is not sitting in the car seat. Check the user manual of the Maxi-Cosi Mica Up for the correct installation.
The Maxi-Cosi Mica Up has visual indicators that notify you when the car seat is correctly attached to your car's ISOFIX anchor points. When it is secured properly, the car seat can stay in the car. This way taking your little one on a trip is no longer a hassle. All you have to do is position your child and fasten the safety harness correctly.
Safety
We designed our Mica Up rotating car seat not only for the parents' convenience, but also included our most innovating safety technology: G-CELL. This technology absorbs crashes and protects your child against injury in a side collision. Besides that, the Maxi-Cosi Mica Up also complies with the latest and highest safety i-Size standards and your child of up to 4 years can travel easily facing rearward.
A new spin on comfort
Taking comfort and convenience to the next level, the Maxi-Cosi Mica Up turns every trip into a breeze. It allows you, as a parent, to place your little one comfortably using the easy-in crotch pad. The car seat also gives your back a break thanks to the easy one-click 360° rotation capability. The visibility of the five-point harness is ideal, so correct installation is guaranteed!
As your little one gets older, he/she will stay comfortable thanks to the sleeping recline position, headrest with memory foam and built-in back ventilation. Cool and comfortable trips are guaranteed for up to 4 years!
On the road, your child may get car sick, or snacks and drinks may not always end up where they are supposed to be. No matter what happens, Maxi-Cosi's car seat cover can be removed easily and is machine washable.
Compare Mica Up with other models