^
Ready for the unexpected
From birth up to approx. 4 years
0 - 22 kg
Why Choose Me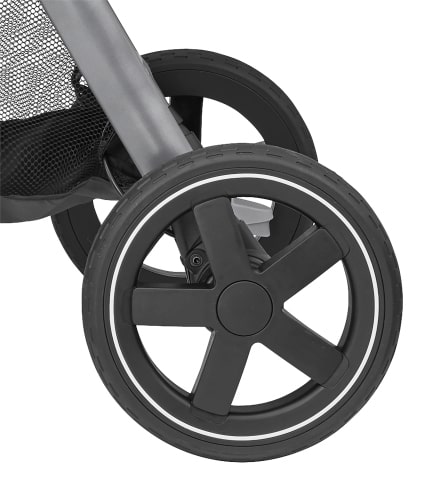 Tough-terrain tyres
Gia's tough-terrain tyres and suspension give your baby the smoothest ride over any type of surface. Enjoy strolling through your city's streets!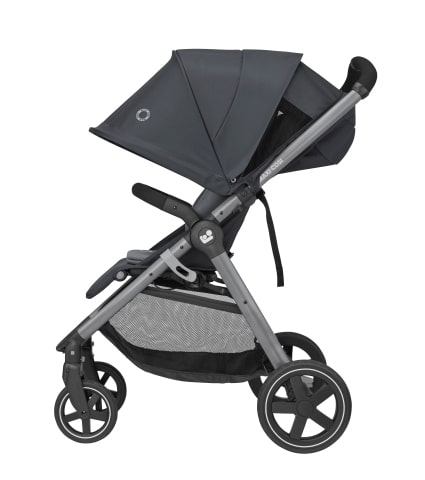 Extendable full-coverage canopy
The ultra-padded seat inlay and extendable canopy will give your baby a super cozy place to ride and rest.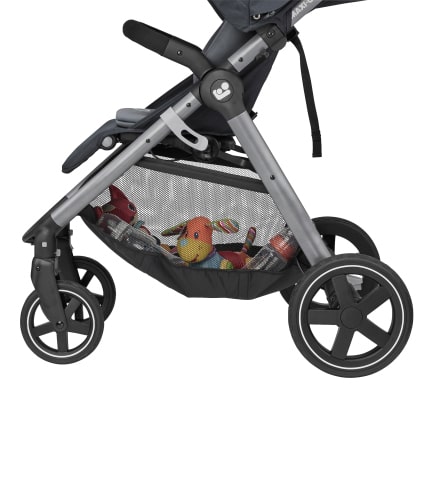 Extra-large basket
Gia's large basket has all the storage space you need for a long day out with your baby, complete with an integrated parent pocket and cup holder.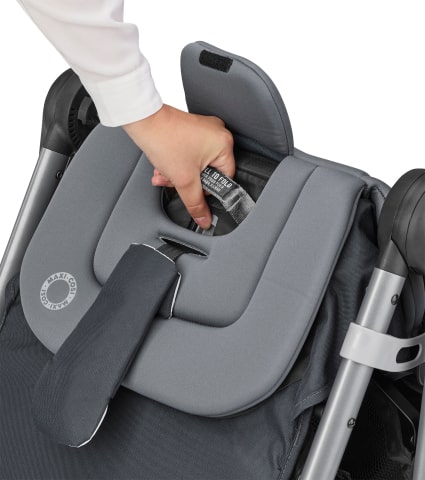 One-hand fold
You can fold the stroller using just one hand, so that your other one is free to hold your baby, a cup of coffee, anything you need!
Product description
Meet our new Gia pushchair. Whether you're going on a shopping spree, for a brisk walk in the park, or just a leisurely stroll through your neighborhood, with the Maxi-Cosi Gia you are always ready for the unexpected. Our new Gia pushchair is compact, street-tough and comes with lots of space. It is suitable from birth and grows with your child until they no longer need a pushchair (up to 22 kg).
The tough-terrain tyres and suspension ensure a comfortable, smooth ride for your baby over any type of surface. The extendable full-coverage canopy and ultra-padded seat inlay will give your baby a super cosy place to ride or rest. Going out for a full day? No worries! With the extra-large storage basket and integrated parent pocket, the Gia gives you enough space to store everything you will need for a full day of exploration.
The easy one-hand folding system allows you to simply fold the pushchair with one hand while holding your baby, or coffee, tightly in the other!
Going for a small road trip? The Gia's got you covered. The pushchair is easily transformed into a convenient travel system by adding a Maxi-Cosi baby/infant car seat, which makes the transition to and from the car effortless.
No matter what your day may bring, with the Gia you can be sure that you are ready for the unexpected.
See it in action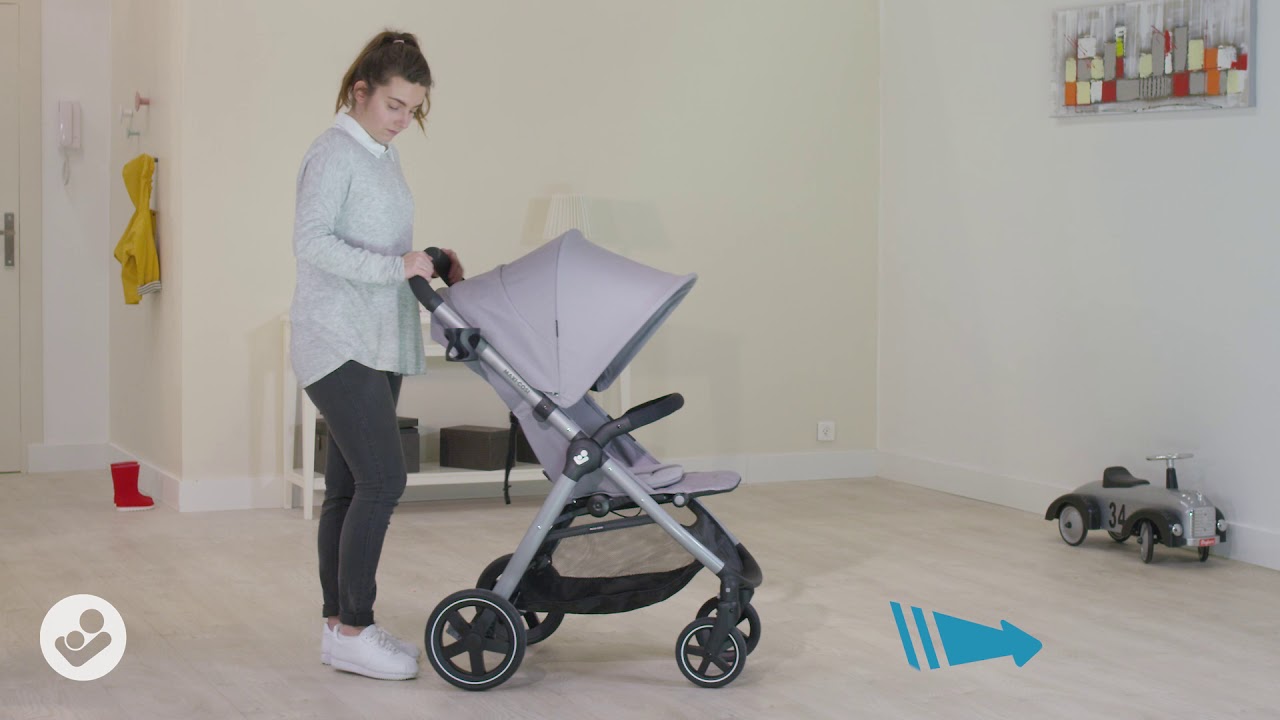 Compare Gia with other models