The must have summer essentials for you and your baby on the go.
Summer is just around the corner, and with the warm weather comes the need for essential accessories to keep your baby safe and comfortable while on the go. Whether you're planning a beach trip, a picnic in the park, or a road trip with your family, these accessories can help your little one stay cool, protected and stylish all summer long. At Maxi-Cosi we have a selection of various summer accessories that are must-haves for any parent. In this article, we'll explore our top must-have summer accessories: Parasol, Summer covers, Travel bag and many more!


Summer covers: Keeps your baby cool.
Our selection of Maxi-Cosi summer covers are designed to keep your baby cool and comfortable during car rides in the hot weather. They are made from breathable terry cotton fabrics, which allow air to circulate freely and helps absorb moisture faster, reducing the risk of overheating. It's soft texture provides additional comfort for your baby during trips in the car. Additionally, for parent's convenience, it keeps the car seat clean from spills/dirt and is machine washable up to 30°C. The summer covers are available for various car seat models.  
Modern Bag: Most convenient nursery bag
With its sleek and modern design, the Maxi-Cosi Modern Bag is perfect for parents who want to keep all of their baby's essentials close at hand while on the go. This spacious bag can be easily attached to your pushchair or carried over your shoulder, giving you plenty of options for carrying your baby's necessities while going to the beach, the park, or anywhere really! The bag features multiple compartments, including a dedicated insulated pocket for bottles and food, making it easy to stay organized, keeps your baby's food cool and be prepared for any adventure.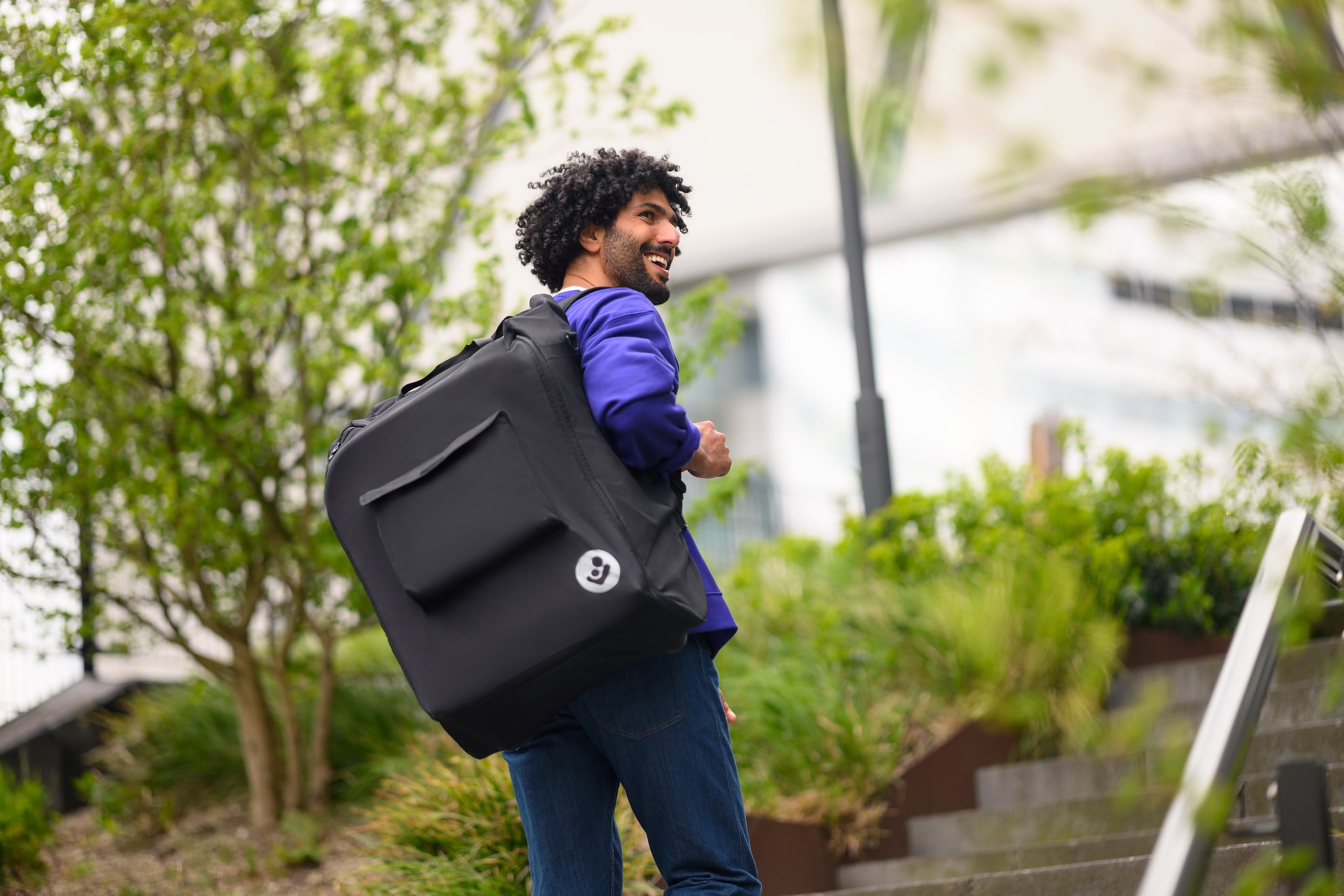 Ultra-compact travel bag: Travel with ease
Designed to fit the Maxi-Cosi Leona, Leona², Jaya and Lara² pushchairs, this lightweight travel bag is the perfect solution to easily store your pushchair away. It not only makes transportation and storage a breeze, but it also protects your pushchair from suffering damages during your travels. With its convenient carrying handle and the 2-in-1 front pocket that allows you to store additional small items, the Ultra Compact Travel Bag is a must have accessory for any family planning on exploring new destinations this summer. 
Parasol: Optimal sun protection.
Made with protective UV material (40+UV), it can easily be attached to any Maxi-Cosi pushchair, providing shade and protection from harmful UV rays. Its rounded tips have been specifically designed to minimise risks for your baby. Made from high-quality materials, the Maxi-Cosi Parasol is adjustable and can be positioned to block the sun from any angle. It's a great option for parents who want to ensure that their baby is comfortable and protected during outdoor activities.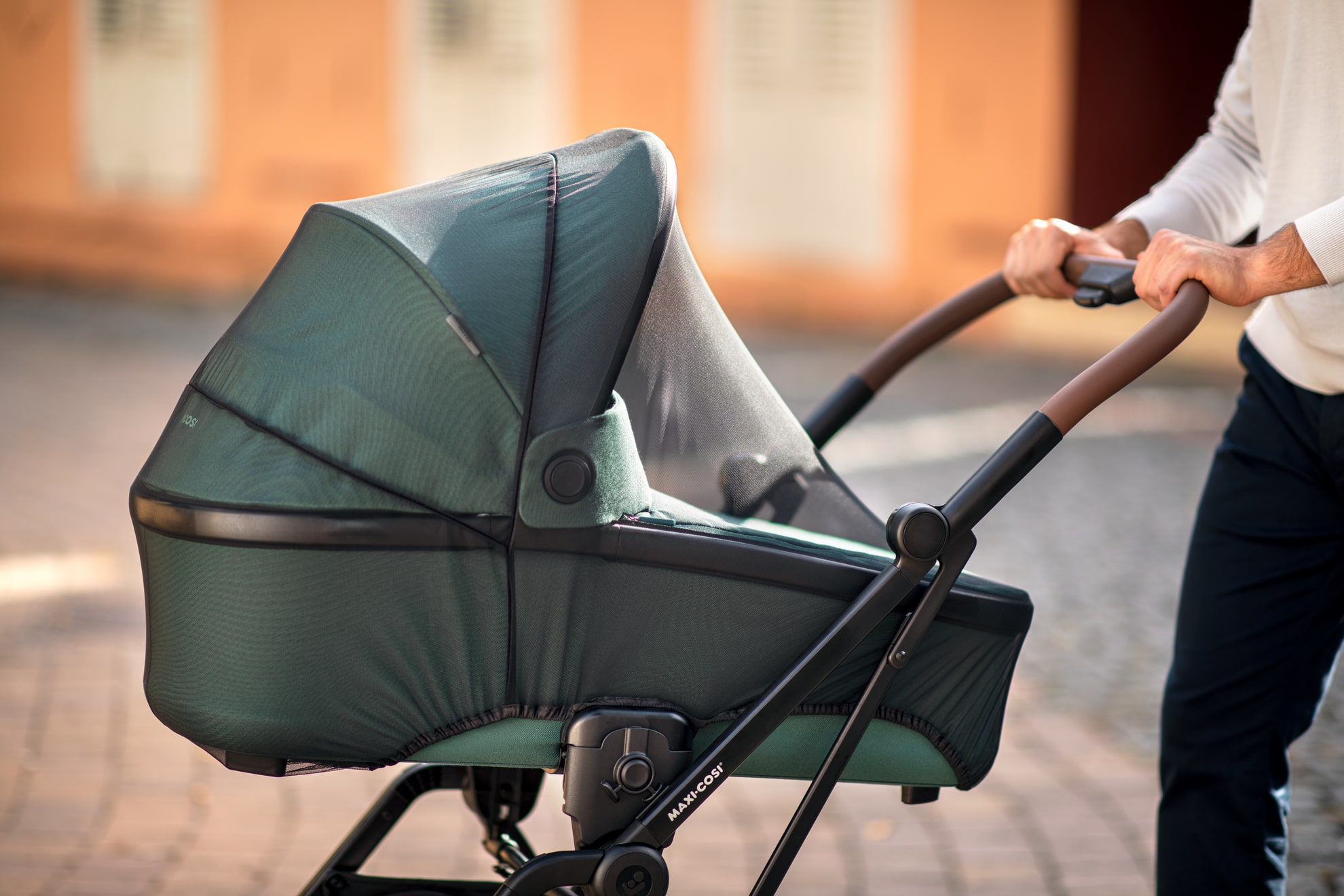 Mosquito net: Peaceful naps in all conditions
Last but not least, this summer's essential would be the Mosquito net. We all know that summer season is also synonym for insect season. This durable and easy-to-install accessory fits securely over your Maxi-Cosi pushchair, providing a protective barrier against mosquitoes, flies and other bugs. Its lightweight and breathable mesh material ensures that your baby stays comfortable and cool even on hot summer days. 
In conclusion, all of the accessories available are designed to keep your baby safe, cool and comfortable during outdoor activities and summer car rides. Whether you're going on a family holiday or just taking a walk in the park, these accessories will make your life easier and ensure that your baby is well-protected and parents have all the must-needs for the summer season.